Time to review your retirement strategy?
Interested in being better financially prepared for retirement? Sign up for a retirement consult* today and one of our experts will share some of the tax, super and investment strategies that our clients have been using to help grow and manage their wealth. We've been supporting clients for more than 30 years, and we're confident we can help you too.



Education seminars – your wealth, your way
Whether you're interested in learning about investing, retirement super strategies or running your own SMSF, it's never too late to start your financial journey and take control of your family wealth. Sign up for one of our obligation-free education seminars today and let our experts show you how it's done.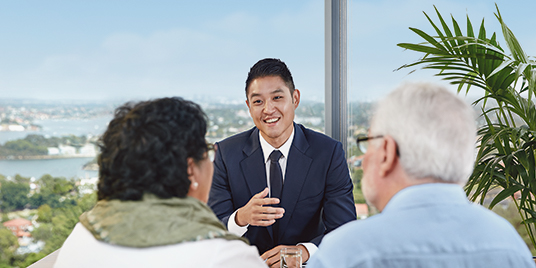 Why have clients chosen Dixon Advisory?
Access to experts in tax strategies, super and investment
More than 30 years industry experience
Tailored, personalised solutions
Proven strategies to help grow and manage your wealth
Award-winning service
In your consult, explore a range of services to help you with:
Tax strategies and considerations for your situation

Managing your super in the time left until retirement

Investment options to accommodate lifestyle goals
Act now to meet with one of our experts and utilise their specialist knowledge to find out how they can support you in preparing for your retirement.