Sydney office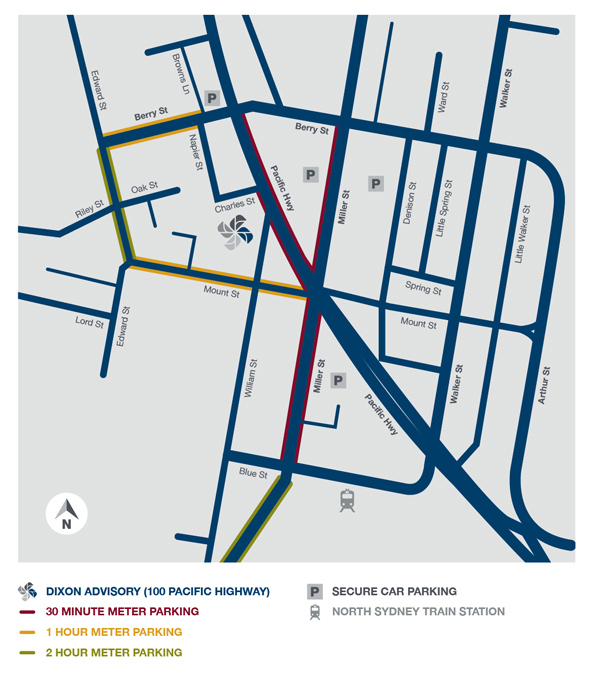 Directions
Dixon Advisory is located in the 18-storey building, which features tinted glass windows covering the exterior. The building is located on the Pacific Highway, between William and Miller Streets. If you are travelling from the Sydney CBD (north-east) up the Pacific Highway, the office is located on your left after the Miller Street intersection.
If you're arriving by train, alight at North Sydney station and follow signs to the Miller Street exit. On leaving the shopping centre, walk up the hill along the Pacific Highway (away from the city) for about 100 metres and you'll find the building on your left. At street level, entrance signage says Dixon Advisory.
Parking
Meter parking can be found on streets surrounding the office, with 30-minute parking located at the front of the building on the Pacific Highway and on Miller Street. There is one-hour parking on Mount and Berry Streets and two-hour parking on Blues Point Road and Edward Street. There is also secure parking in the area on Miller Street, Berry Street, Denison Street and the Pacific Highway. Please refer to the Parking Map for further details.