Explore what our experts can offer
Managing an SMSF takes time and there is much to consider. Keeping on top of investments, understanding changes to super rules, developing a succession plan, and meeting all your administration and compliance requirements can be challenging. Our experts currently support more than 8,000 members to help grow and manage their SMSFs. Book now for a consultation* and discover how we may be able to help you.



During your consultation, you can explore:
How a supported service may be able to help you

How our specialists can help navigate changing super rules

Superannuation and succession planning strategies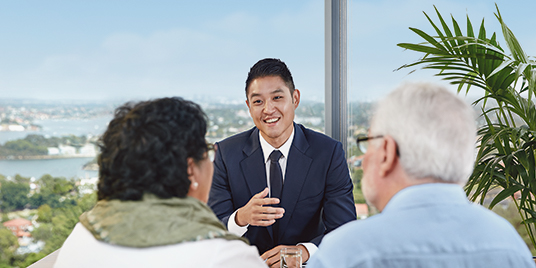 Why have clients chosen Dixon Advisory?
Ways we can help you and more than 8,000 other SMSF members with their SMSF
Considerations for managing your SMSF and investments as you age
How we can assist you navigate an ever-changing super environment
Ideas for investing beyond cash and shares
How our service can still allow you to stay in control of your SMSF
Talk to an expert and explore how we could support you in managing your SMSF to help make the most of your time.
Need SMSF help? Award-winning service