Partnering with AMA Victoria
AMA Victoria has established its reputation as the trusted voice of the medical profession, representing doctors and medical practitioners from across the state of Victoria. Just as AMA Victoria looks after the needs and interest of its members, Dixon Advisory has been helping Australians build their life savings and manage their wealth for more than 30 years.
We are excited to partner with AMA Victoria and provide members with investment advice, self managed superannuation solutions and expert insights to help you effectively manage your financial future.
How will this help you?
To launch our new partnership, we will be hosting a range of informative seminars throughout 2018. Designed specifically for AMA members, they can help you navigate the opportunities and challenges presented by today's dynamic economic and investment environment.
We're also pleased to offer AMA members:
a complimentary financial consultation* which can aid you in better understanding some of the general investment and tax-effective strategies available to support your wealth creation journey.
$1,000 discount for AMA Victoria members interested in receiving strategic financial advice or $1,000 first year discount for members who would like to join our ongoing services.
For more than 30 years, Dixon Advisory has helped clients identify, prioritise and achieve their financial goals by assessing their overall situation and developing a customised strategy to help grow and manage their wealth. Some of the key areas we provide Dixon Advisory clients guidance on include:
transition-to-retirement tax strategies
working out an effective super structure
proactive investment advice
estate planning and intergenerational wealth transfer strategies
help managing public service superannuation benefits.
Upcoming seminars*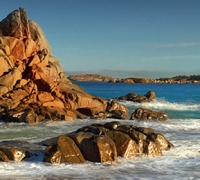 Opportunities in today's investment markets
This seminar will discuss some of the opportunities and risks Dixon Advisory's Investment Committee sees for investors in the year ahead.
Book now
---
Prefer to speak to someone directly?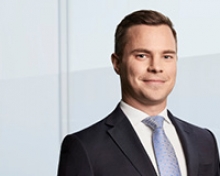 Ashley Woodhead
Executive Director, Family Wealth Management
BBus (Fin Plan), CFP®
Ashley is a Director in the Melbourne Office and has a thorough understanding of the comprehensive services Dixon Advisory offers. Ashley's role is to help people understand their own financial situation and priorities, as well as provide them with information about what the firm does, and why.
After speaking with Ashley, you can then make a more informed decision about whether the solutions Dixon Advisory offers might be suitable for your circumstances.
03 9411 4023
[email protected]