Partnering with Belle Property
Dixon Advisory and Belle Property are working together to offer their clients a more comprehensive level of specialist support during one of the largest and most important investment decisions they will ever make, i.e. buying and selling property.
Transacting in property can be an incredibly emotional and stressful experience, and the financial stakes can be high, so it's important you make clearly informed decisions during this time.
If you are approaching a property transaction, there are a number of financial areas you should consider including tax implications and opportunities, debt management, estate planning and your future retirement plans.
Recognising this critical level of financial preparation plays a key role during what should be an exciting time in your life, Belle Property has partnered with Dixon Advisory to provide greater access to strategic financial advice services for those clients looking to buy or sell property.
As one of Australia's leading holistic wealth management firms, Dixon Advisory is proud of its 30-year history of supporting more than 20,000 families to help manage their investments and retirement savings. The firm has a proven track record in providing expert financial advice surrounding some of the most important decisions you can make during your life.
How can this help you?
If you're interested in understanding what financial strategies you may want to consider with your upcoming property transaction, Belle Property clients1 are eligible to receive:
a complimentary financial consultation* to better understand some of the potential investment, superannuation and tax-effective strategies that may be available to you

a $1,000 discount off your upfront fees for Strategic Advice received or a $1,000 discount off your Ongoing Service Fee (in the first year) if you join our Ongoing Service.2
Thinking of downsizing?
If you're over 65 and selling your family home, did you know you may be eligible to contribute an additional $300,000 ($600,000 as a couple) into superannuation under the new downsizing provision?**
This can be an effective strategy for older Australians looking to move a greater portion of their wealth into the concessionally taxed environment of super.
To find out more, download our fact sheet below.
---
Prefer to speak to someone directly?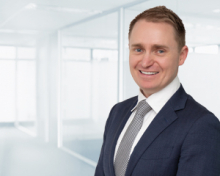 Damien Kennedy
Director, CFP®, BBus(Acc), GradDipFP
Damien Kennedy brings significant technical expertise in financial planning, superannuation and accounting to help lead the firm's Family Wealth Management business and also train the firm's network of advisers and analysts on specialist topics.
Based in Brisbane, but also working with a portfolio of clients in Melbourne, Damien provides strategic financial advice to clients in both locations, including executives and senior public servants.
Damien also works with Dixon Advisory Founder and Chairman, Daryl Dixon, in relation to his media commitments and the development of Daryl's numerous publications, including the book, Securing Your Superannuation Future.
07 3565 9302
[email protected]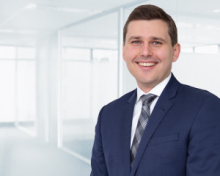 Justin Power
Director, BBus(Ec&Fin), MIntRel(Econ), MAppFin
Based in Brisbane, Justin provides high-quality investment advice across the spectrum of risk profiles, ensuring his clients are well informed and comfortable about their investments.
Justin is a representative of the firm's highly-experienced Investment Committee and has significant industry expertise across a range of asset classes, having previously worked as an analyst with some of the world's leading investment institutions, both in Europe and Australia.
His long-standing approach to clients is to find out about them, their background, their attitude to investing and where they want to be in the future so he can work closely with them to develop a suitable and appropriate portfolio for their situation.
07 3565 9303
[email protected]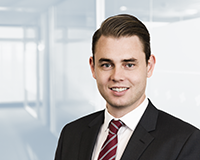 Ryan Cormican
Director, CFP, BEc, MAppFin
Ryan is a senior advisor and a member of the leadership team in Sydney. His role is educating clients on Dixon Advisory's broad range of capabilities and how they can help in navigating some of the complexities of taxation, super and investments.
He believes in building long-term, personal relationships with his clients, one of the core values embraced by founder Daryl Dixon and this reaffirms why he has chosen wealth advisory as his career.
Ryan is also able to draw on his background in equities research and institutional fund management to provide clients with a deeper understanding of their investment portfolio.
02 8622 9199
[email protected]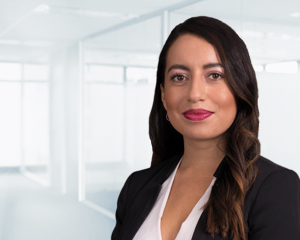 Mimi Gomez
Executive Wealth Adviser, BCom(Fin), DipFP, CFP®
Mimi Gomez is an executive wealth adviser with a passion for empowering her clients to better understand and manage their personal finances by making well considered and confident decisions.
A key part of her role is to provide information on Dixon Advisory's services to determine how the firm can help clients through the firm's broad range of capabilities. Mimi also provides strategic financial advice on strategies relating to retirement planning, wealth accumulation, superannuation and personal tax effective strategies.
Mimi is committed to developing a deep understanding of her clients' individual circumstances and financial objectives, allowing her to deliver a tailored solution which aims to meet their specific needs.
02 8622 9133
[email protected]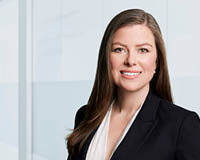 Madison Kennedy
Director, BFin, LLB, MAppFin, GDLP
Madison is a member of the senior leadership team in Canberra and has a breadth of experience in wealth management. With a passion for investing, an interest in the dynamic nature of financial markets and an intimate, thorough understanding of Dixon Advisory's service offerings, she partners with clients to help them make the most of their family wealth.
She values the unique role the Investment Committee's plays in providing an additional layer of rigour for all client advice and also enjoys being able to work with investors to make sense of their investments and understand the impact of ongoing legislative changes.
After speaking with Madison, you can make a more informed decision about whether the solutions Dixon Advisory offers will be suitable for your circumstances.
02 6162 5538
[email protected]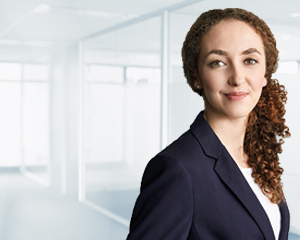 Karina Capri
Associate Director, BFin, BEc, DipFP, CFP®
Karina is a member of the Canberra Family Wealth Management team. She provides strategic financial advice in relation to retirement planning, wealth accumulation, superannuation and tax management. She also assists SMSF trustees, defined benefits funds members and clients who have recently experienced a redundancy.
Karina works closely with her clients to understand their goals and objectives and offers tailored and flexible solutions designed to meet their personal circumstances. She particularly enjoys working with clients to help build their financial confidence, allowing them to make more informed decisions about their financial future.
02 6162 5528
[email protected]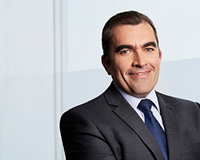 Kane Miller
Director, BCom (AccFin), CA
Kane Miller is a qualified chartered accountant and member of the leadership team in Melbourne. One of his key responsibilities is leading the firm's education seminar program in Melbourne.
As a self managed super fund (SMSF) specialist with more than a decade of accounting experience, Kane draws on his extensive expertise to assist clients and mentor team members. After speaking with Kane, you can make a more informed decision about whether the solutions Dixon Advisory offers may be suitable for your circumstances.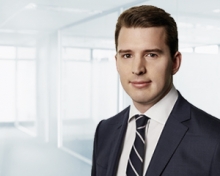 Daniel Gumley
Associate Director, CFP®, BCom, DipFP
As a member of the Melbourne Family Wealth Management team, Daniel provides tailored, strategic financial advice to his clients and assists Executive Chairman Daryl Dixon with his Melbourne based clients. He has expertise in superannuation (including SMSFs and defined benefit funds), tax-effective wealth accumulation, retirement planning and redundancy advice.
Daniel understands the intricacies behind navigating today's complex financial environment. He believes that keeping on top of legislative changes is one of the biggest challenges in a fast-moving economy and works closely with clients to help effectively manage their financial position while also considering their future goals and objectives.
Angus Russell
Wealth Adviser - Investments, BBus, BA, SSA, GradDipFP, MF
An experienced wealth adviser, Angus Russell is dedicated to supporting his clients to meet their financial needs by assisting with capital growth, preservation and risk management strategies.
Angus has previously been an investment analyst with Dixon Advisory as well as being seconded to the firm's USA office. He enjoys being able to utilise his broad investment knowledge to help educate and empower his clients.
He also draws on the expertise of Dixon Advisory's highly experienced in-house Investment Committee, which consists of some of Australia's leading financial and investment professionals, to provide his clients with a local and global perspective in the management and growth of their wealth.