Canberra Women in Business (CWB)
Canberra Women in Business is committed to making a difference to the success of businesswomen in the ACT region by fostering the confidence to establish and grow successful businesses.
Just as CWB looks after the needs and interest of its members, the Wise financial education program, in association with Dixon Advisory also does the same for its membership.
Wise offers women a trusted community that facilitates conversations around intelligent financial decision making, with a commitment to empowering and inspiring confidence.
We value our partnership with CWB and are proud to have the opportunity to provide members with expert insights on superannuation solutions and investment ideas that could help you more effectively manage your financial future.
What is Wise?
The Wise program was launched by Dixon Advisory in 2015, with the purpose of helping women from within our client network engage more actively with their finances. We are now excited to extend an invitation to CWB members to join our external-based Wise Network, offering you the same benefits of a program designed to facilitate conversations about money with the broader community.
The Wise Network is designed to bring likeminded women together to meet one another, discuss financial topics, and hear from industry specialists ― because we don't know what we don't know, until we know it!
So, be sure to register for our events so that you can continue to learn and add to your financial capabilities.
Not sure whether this is appropriate for you?
The Wise Network welcomes all women, regardless of their level of experience and involvement they have with their finances. Not only will you have the opportunity to learn something new, but you can do it among other business women from Canberra in an informal social environment.
If you've been thinking about reviewing your finances, but just haven't gotten around to it…
The Wise Network will give you some tips on where to start, as well as highlight some financial strategies you may not be aware of.
If your finances are already under control…
Don't worry, we're not going to tell you to overhaul your existing arrangements, but instead, just arm you with some more information to help identify when you might need to make changes or seek advice from specialists in the future.
If you aren't usually involved in your household finances…
The Wise Network will provide insights on the important areas for you to be aware of, so that you feel equipped with information to contribute to financial decisions now, and in the future.
Get involved with Wise
The Wise Network comprises a series of complimentary evening workshops run throughout the year which cover wealth-building strategies, superannuation and investments.
To find dates and register for our next Canberra events, please visit our registration page.
We're also pleased to exclusively offer:
Financial consultations* where we can help you better understand some of the tax, super and investment strategies available to help grow and manage your life savings.
---
Prefer to speak to someone directly?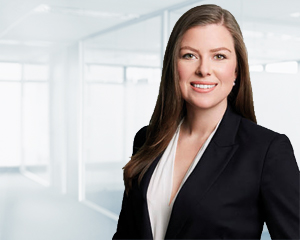 Madison Kennedy
Director
BFin, LLB, MAppFin, GDLP
Madison is a member of the senior leadership team in Canberra, and has a breadth of experience in wealth management. With a passion for investing, an interest in the dynamic nature of financial markets and an intimate, thorough understanding of Dixon Advisory's service offerings, Madison partners with clients to help them make the most of their family wealth. Her passion and specialist expertise make her an integral part of the Family Wealth Management team. After speaking with Madison, you can make a more informed decision about whether the solutions Dixon Advisory offers will be suitable for your circumstances.
02 6162 5538
[email protected]