The partnership between Dixon Advisory and Musica Viva is built on a shared passion for education, arts and culture. Our Executive Chairman Daryl Dixon and his wife Kate have been strong supporters of Musica Viva for many years. We showcase the talents of Musica Viva musicians at our events and financially support both the Musica Viva Coffee Concert series and a pilot digital education program through schools.
Why cash is still king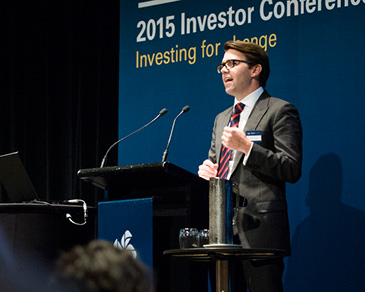 The importance of cash in your portfolio
Interest rates affect all asset classes and virtually all parts of the economy. With Australian interest rates at historic lows, Tom Kline discusses the perceived outlook for fixed income and why we think it is important to hold good levels of cash, despite earning lower rates of return in the current environment.
Things to think about
Am I taking control of my life savings today to prepare for the future?
What portion of my investable assets are held in cash?
Are my cash holdings adequate to provide me with options for new opportunities if they arise?
For further insights into why cash is still the king of your investment portfolio, find out why cash still commands respect.
Local firm, global outlook
Dixon Advisory is a financial advice firm supporting over 8,000 Australian members to optimise their wealth for retirement through self managed super funds (SMSFs). Our support includes year-round investment, accounting, compliance and administration assistance – something we've been committed to for 30 years. As one of Australia's premier SMSF providers, our team of more than 350 employees based in Sydney, Melbourne, Canberra, Brisbane and New York work together to provide a global outlook for investing.
How to get in touch