St Michael's Primary School, Lane Cove
Dixon Advisory is a passionate supporter of the arts and integral to the delivery of the innovative Musica Viva program in schools. St Michael's was awarded the "2015 Musica Viva Innovative Schools Award", with students enjoying a unique opportunity to experience music as a way of learning. We are proud to be able to support the school and its families with funding the Musica Viva program, a fixed annual sponsorship, an additional donation for each school family who becomes a new ongoing client and providing parents with access to a range of our education seminars.
The story of China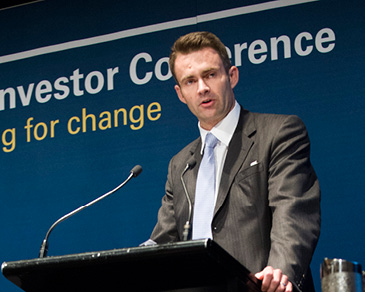 Cutting through the media hype
The Australian sharemarket has changed. While many signs point to a slowdown, China's consumer-led growth is the area to watch. James Brown discusses why, with over 600 million people moving out of poverty since 2010, China's transition to a services-led economy is capturing their rising middle class. He'll also reveal the reasons we consider that their spending on consumer goods should not be ignored by Australians investing their life savings.
Things to think about
Am I taking control of my life savings today to prepare for the future?
Have I changed where I am investing to allow for changes in the Australian economy?
Am I positioned to benefit from the consumer purchasing growth in China?
For further insights into investing in China please read Made in China – why this is a must-watch market.
Local firm, global outlook
Dixon Advisory is a financial advice firm supporting over 8,000 Australian trustees to optimise their wealth for retirement through self managed super funds (SMSFs). Our support includes year-round investment, accounting, compliance and administration assistance – something we've been committed to for 30 years. As one of Australia's premier SMSF providers, our team of more than 350 employees based in Sydney, Melbourne, Canberra, Brisbane and New York work together to provide a global outlook for investing.
How to get in touch