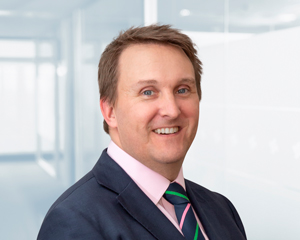 Cameron McDonald
Investment Committee Member
Cameron joined Evans and Partners in 2018 as a Senior Research Analyst and then became Head of Research. In addition to overseeing E&P's research team, Cameron utilises his extensive experience within the transport and infrastructure sectors to make investment recommendations on securities within those sectors.
Cameron's most recent role was at Hastings Funds Management as a Director and Deputy Portfolio Manager for The Utilities Trust of Australia, a multi-billion-dollar unlisted infrastructure fund of global assets. As part of this role, he also served as a non-executive director of the board of Perth Airport.
Cameron also spent more than ten years at Deutsche Bank where he was Director and Head of Transport and Infrastructure Research. In his earlier career he also held other roles within Westpac Institutional Bank, Shell and BHP.
Cameron holds a Master of Applied Finance from the University of Melbourne and a Bachelor of Business in Accounting from RMIT University. He is also a CPA and a Graduate of the Australian Institute of Company Directors.