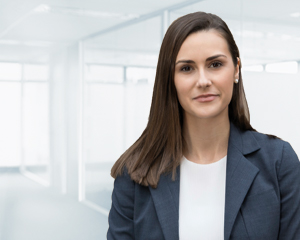 Alice Browne (nee Cowper)
Associate Director
BCom, GradDipFP
Guided by the Investment Committee, Alice Cowper provides tailored advice on portfolio solutions to help her clients achieve their personal and lifestyle goals. Based in Sydney, she also supports clients in Brisbane.
"Ultimately, my role is to lead my clients through the investment process so they feel informed and comfortable at every stage," said Alice.
"I believe regular communication is the key to understanding what my clients need, their goals and their attitudes towards risk. My focus is to answer any questions they may have, and I always try to explain the risks and rewards in a big picture context."
Given the dynamic nature of investing, Alice believes the broad market experience of the Investment Committee is invaluable.
"The Investment Committee is continually assessing market conditions and identifying areas of opportunity for our clients. This long-term, diversified approach is crucial, particularly in uncertain and challenging conditions."
Alice has a Bachelor of Commerce (Finance & International Business) from the University of Sydney. She is also accredited by the Stockbrokers Association of Australia and holds a Graduate Diploma of Financial Planning from Kaplan.