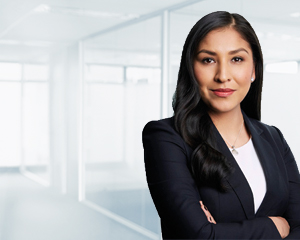 Amelia Paullo
Wealth Adviser – Investments
BBus(Bkg&Fin&Ec), DipFP
Amelia Paullo's background as an investment analyst provides a solid foundation for her role as wealth adviser in the Melbourne Family Wealth Management Team.
Amelia is dedicated to building relationships with clients, while providing personalised and tailored investment advice backed by the expertise and knowledge of the Investment Committee.
"I find that forming a strong personal relationship with my clients assists me to better understand their needs and objectives."
Amelia is always available to promptly answer client queries and she enjoys playing an educative role in providing advice and insights to her colleagues and clients.
"We are very fortunate to have access to the views of such an experienced Investment Committee, to use as a guide in personalising advice to a client's specific situation."
Amelia believes that ensuring clients are comfortable with the assets in their portfolio, is paramount.
"Being able to guide clients to make informed investment decisions, which they understand and are comfortable with, is most rewarding."
Amelia joined Dixon Advisory in 2014 as an investment analyst, assisting clients with the management of their personal portfolios and helping them make informed decisions about asset allocation.
Amelia has a Bachelor of Business from Monash University majoring in Economics, Banking and Finance and has completed a Diploma of Financial Planning from Kaplan Professional Australia. She is authorised by the Stockbrokers Association of Australia to provide investment advice.