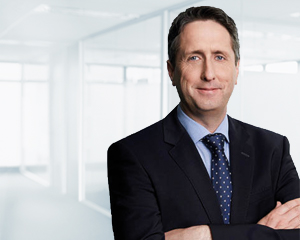 Craig Cameron
Executive Director
BFinAdmin
An investment expert with more than 15 years' experience in client-facing roles in financial services such as investing, financial planning, superannuation and insurance, Craig Cameron is well placed to provide tailored investment advice to new clients. Based in Canberra, Craig also supports clients in Brisbane.
Through his extensive knowledge and experience, Craig assesses what clients are hoping to achieve, what suits their own personal circumstances and how Dixon Advisory can help. He works with their personal wealth adviser, who monitors and reviews their investment portfolio in line with Dixon Advisory's unique investment approach. He also keeps individual investors and self managed super funds (SMSFs) up to date on investment trends with advice on the Dixon Advisory Investment Committee's current views on the market.
Craig is a key presenter at Dixon Advisory's SMSF education seminars, an informative introduction to self managed super funds, how they work and the benefits. Craig's presentation outlines the array of investment strategies open to SMSF trustees. He says the seminars are effective because they provide quality educational information. Craig also gives presentations on self managed super to external groups.
Craig joined Dixon Advisory as an Investment Adviser in the Canberra office in 2003. In the role, he assisted clients with a total of $200 million in investments in a range of asset classes including cash, fixed interest, equities and residential property.
Craig began his career within financial services with National Mutual in 1992, working in the Insurance and Superannuation market. In 1994, he joined National Australia Bank where he held a variety of roles including National Private Banking and Financial Planning with NAB Business Banking, helping clients with their superannuation strategies and investment advice.
Craig has a Bachelor of Financial Administration, majoring in Accounting & Finance, from the University of New England.