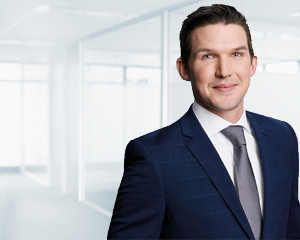 Daniel Griffin
Executive Wealth Adviser
BCom, DipFP, SAA
Daniel is an experienced wealth adviser providing his clients with tailored advice suitable to their personal and financial circumstances.
With a passion for wealth management and investment, Daniel leverages the experience and research of the firm to provide prudent recommendations and advice to his clients.
These clients are wide-ranging through professional and business backgrounds, family groups, as well as working with accountants and financial planners to provide an overall complementary service.
Daniel's breadth of advice is across direct shares, managed funds, exchange traded funds, property trusts, bonds, and private equity to ensure a well-considered approach, asset allocation and management of the portfolio is achieved.
Prior to joining Dixon Advisory, Daniel worked in a number of roles with the Australian Government, relating to taxation, property and finance.
He has a Bachelor of Commerce from the University of Canberra and is authorised to provide investment advice by the Stockbrokers Association of Australia.
Daniel completed the FASEA Financial Adviser Exam in August 2020.