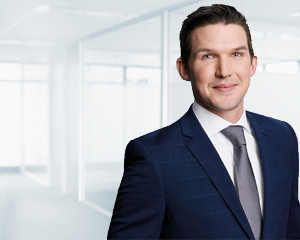 Daniel Griffin
Executive Wealth Adviser
BCom, DipFP, SAA
Daniel Griffin is an experienced wealth adviser with a valuable background in taxation. He provides his clients with tailored advice suitable to their personal and financial circumstances. Daniel has a passion for financial markets and investment and keeps abreast of financial news and trends to better inform recommendations he makes for his clients.
"Each client is different and it is our job as wealth advisers to provide the best advice for each individual's situation."
"I enjoy the strong relationships we build with our clients, and provide ongoing commitment to ensure they continue to meet their financial goals."
Daniel always takes into consideration the recommendations of Investment Committee to help ensure his advice meets his client's investment objectives, personal circumstances and tolerance to risk.
"It is a huge advantage having the experience of the Investment Committee to assist in making investment decisions."
Prior to joining Dixon Advisory, Daniel worked at the Australian Taxation Office as a graduate and later worked within the tax fraud and property division. He has a Bachelor of Commerce from the University of Canberra and is authorised to provide investment advice by the Stockbrokers Association of Australia.
Daniel completed the FASEA Financial Adviser Exam in August 2020.