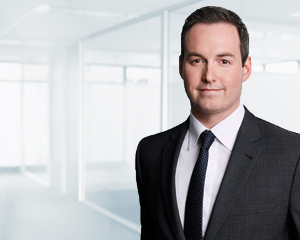 Daniel Thompson
Executive Wealth Adviser – Investments
BCom, DipFP, SAA
Daniel Thompson is an executive wealth adviser who focuses on building strong relationships with his clients so that he can source the most appropriate products tailored to their individual needs. Based in Canberra, he also helps clients in Brisbane achieve their investment goals through proper assessment of their personal circumstances, objectives and risk tolerance.
"No two clients are the same, so it's important to get to know each of them in depth. It's essential for clients to have a good understanding of proposed investments so they are comfortable with their decisions. I like to take the time to clearly explain what they are and how the investments are expected to benefit their portfolio."
Daniel also believes keeping an open line of communication is key in any market cycle, but particularly during times of high volatility.
"Our work at Dixon Advisory is focused on the long-term and given the dynamic nature of financial markets, it's important to keep clients informed of potential changes and how they may affect their portfolio. That is why it's a great advantage to have the oversight of the Investment Committee. Using their wealth of expertise and knowledge, we are able to clearly communicate with our clients to help them make informed, rational decisions".
Before joining Dixon Advisory, Daniel worked as a Business Administration Assistant at Crowe Horwath. Daniel has a Bachelor of Commerce, majoring in Finance from the Australian National University. He is authorised to provide investment advice by the Stockbrokers Association of Australia and has a Diploma in Financial Planning from Kaplan Professional Australia.