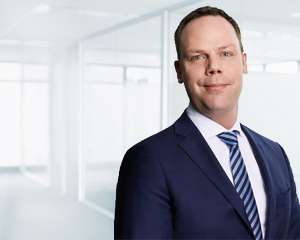 Dyon Keil
Associate Director
AFP®, DipFinMarkets, AdvDipFS(FP)
Dyon Keil is a highly experienced adviser who provides comprehensive strategic financial advice to a broad range of individuals tailored to their specific needs and goals.
Using diversified and comprehensive strategies, Dyon assists clients maximise their CSS and PSS benefits, develop tax-effective wealth creation strategies, plan for retirement, manage redundancies and help protect their family's financial situation.
Dyon has developed personalised strategies for public servants, business owners and self managed super fund trustees. As well as setting them up with robust strategies, he also helps clients stay on track so they can achieve their goals.
Before joining Dixon Advisory, he worked at specialist financial planning firms and major wealth management organisations such as NAB and Westpac in senior financial planning roles.
According to Dyon, people may miss out on financial strategies and benefits that are available to them if they don't seek professional advice, particularly at critical stages such as when they're approaching retirement.
"The superannuation laws are complex, and, for example, it's not always straightforward when and how members can access their super or if they're entitled to government benefits," Dyon said.
"With professional advice, people can make the most of their current situation and take the steps they need to take to maximise their wealth in the future."
Dyon believes Dixon Advisory's financial advisory approach is beneficial for clients because the focus is on providing advice that is in the best interest of the individual client.
Dyon has a Diploma of Financial Markets from Securities Institute Education and an Advanced Diploma of Financial Services (Financial Planning) from RG146 Training Australia. He also has certificates in Self Managed Superannuation Funds and Margin Lending and Geared Investments from Kaplan Education.