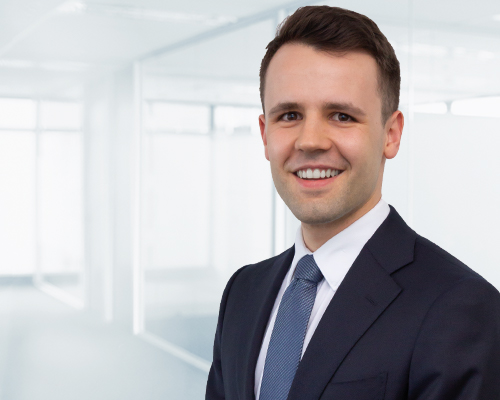 Edward Fortunatow
Wealth Lawyer
LLB(Hons), BCom(CorpFin), GDLP
Edward is a lawyer in the team at Evans Dixon Law and has been with the firm since 2018.
Based in the Melbourne office, Edward primarily assists clients with estate planning, seeking to understand each client's individual circumstances and work with them to create a tailored solution that will suit their needs and fulfil their objectives. He is sensitive to the personal and complex nature of the area, and endeavours to simplify and explain all available options, to put clients in a position to make informed decisions.
Where possible, Edward looks to incorporate and enhance asset protection and tax effectiveness for clients and their beneficiaries, to help create an ongoing legacy. He is also passionate about assisting clients in achieving any philanthropic objectives.
As part of a complete estate plan, Edward can assist with preparing wills (including testamentary trusts), powers of attorney and documents relating the succession of superannuation benefits (including binding death benefit nominations and reversionary pension elections) and the succession of trust structures. Edward can also assist executors with obtaining probate and estate administration for deceased estates.
Edward believes Evans Dixon Law is well placed to assist clients because of its connection with the financial services industry, offering clients the opportunity to incorporate key services such as estate planning into their financial arrangements.
Originally from the Adelaide Hills, Edward holds a Bachelor of Laws (Honours) and a Bachelor of Commerce majoring in Corporate Finance from the University of Adelaide, where he was also an academic tutor and seminar leader. He also has a Graduate Diploma of Legal Practice from the College of Law.