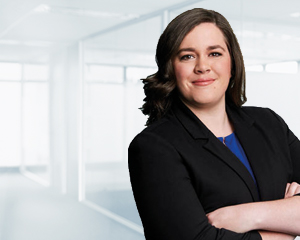 Felicity Haigh
Manager
BA, BCom(Acc), CA
As a member of the accounting team in Canberra, Felicity Haigh specialises in self managed super fund accounting, administration and taxation and assisting clients both in Canberra and Brisbane with the establishment, administration and compliance of their SMSF.
On a day-to-day basis, Felicity is responsible for managing a team that proactively and efficiently handles the ongoing accounting and administration requirements of her clients' SMSFs throughout the year.
Felicity is a direct point of contact for all her clients. She completes clients' financial statements and tax returns and organises the independent audit at the end of every financial year. Felicity places high importance on accuracy and works to ensure all work is of the highest standard.
"I enjoy connecting and building relationships with my clients, to give them the assistance they need to better manage their superannuation." Felicity says.
"Our attention to detail and commitment to quality ensures our work is of the highest standard and completed in a timely manner. These are aspects I feel particularly proud of as I work proactively with my clients to help them make the most out of their SMSF by providing a consistently high level of service."
Felicity originally hails from country NSW and has a Bachelor of Arts/Commerce from the Australian National University and is a provisional member of the Institute of Chartered Accountants.