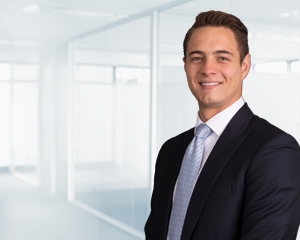 Francois Scheepers
Associate Director
MFin, MProfAcc
As an associate director in the Sydney Wealth Management team, Francois delivers a high level of service to his clients, leveraging the services offered by the broader business to advise them through the ever-changing investment markets.
Since joining the firm in 2012, Francois's focus is to understand his clients, their goals and their objectives for the future. With this, he creates tailored investment strategies and portfolios while guiding each client through the rationale underpinning his advice.
Francois strongly values the client-adviser relationship. When new opportunities present themselves, or clients come to him with a new idea or an investment challenge, he thrives on providing solutions to help. Ensuring his clients feel heard, he works with them to build an investment path towards achieving their desired future.
Francois holds a Masters in both Accounting and Finance from the University of Technology. Prior to this he completed a Bachelor of Commerce (Honours) in Investment Management from Stellenbosch University, South Africa. He also has a Diploma of Financial Planning and is accredited by the Stockbrokers Association of Australia. He completed his FASEA Financial Adviser Exam in August 2020.