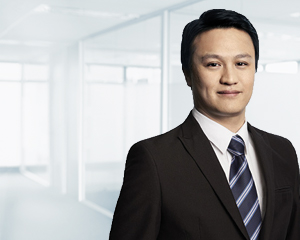 Gary Cheng
Associate Director
BCom(Acc), BIS, CA
As a member of the accounting team in Melbourne, Gary Cheng specialises in self managed super fund accounting, administration and taxation and assisting clients in Melbourne and Brisbane with the establishment, administration and compliance of their SMSF.
On a day-to-day basis, Gary is responsible for managing a team that proactively and efficiently handles the ongoing accounting and administration requirements of his clients' SMSFs throughout the year.
Gary completes clients' financial statements and tax return and organises the independent audit at year-end, ensuring the work is of the highest standard and the utmost importance is placed on accuracy. Gary is a personal point of contact for his clients to ensure high levels of service.
Gary says his clients benefit from the SMSF service because they know that the accounting, administration and compliance are taken care of by a professional team that specialises in self managed superannuation. This allows clients to focus more on their investment decisions and not be burdened by excessive paperwork.
What Gary enjoys the most about his role is the opportunity to help educate his clients about the compliance aspects of super while assisting them to manage their self managed super fund and reach their retirement goals.
Gary holds a Bachelor of Commerce and Bachelor of Information Systems from the University of Melbourne. Gary is also a member of the Institute of Chartered Accountants in Australia.