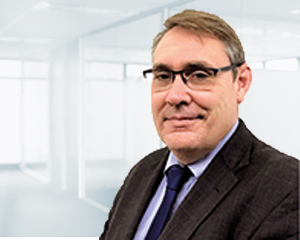 Gary Howard
Tax Consultant
BCom, LLB, MTAX, MBA, CA
As a taxation expert, Gary Howard's exemplary experience in tax advisory services to the wealth management industry ensures Dixon Advisory's Advice Committee leads by example. He delivers considered insights regarding the structuring of retail and wholesale products in superannuation, funds management and life insurance as well as domestic and international taxation advice for investment classes such as infrastructure, property and private equity.
Gary says that with his years of experience providing tax advisory services, he can help investors maximise both their after-tax returns and after-tax retirement portfolios. He says, 'In our rapidly changing environment, the Dixon Advisory Advice Committee will assist our clients to maximise their wealth and enable them to afford the best retirement possible'.
A chartered accountant, registered tax agent and Solicitor of the Supreme Court of NSW, Gary is committed to helping the firm advise clients because he believes that 'Dixon Advisory nurtures a dynamic environment that is leading the innovation in retirement and wealth management solutions'.
Gary's wealth of experience includes working as a corporate tax partner in the Big 4, providing income tax advisory services to leading organisations and he is also a highly sought-after thought leader who has published and presented numerous articles and papers to forums such as the Taxation Institute of Australia's National Conference. In 2014, Gary was first listed in the Tax Expert Guides: The World's Finest Advisers Chosen By Their Peers.
A member of the Financial Services Council's Tax Expert Group, Gary holds a Masters of Taxation from University of New South Wales, a Masters of Business Administration from Macquarie University and a Bachelor of Commerce and Laws from the Australian National University.