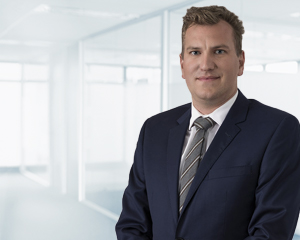 George Goodchild
Wealth Adviser – Investments
BSc(Hons), DipFP
George's background in Mathematics allows him to provide analytical tailored investment advice to help clients achieve their investment goals through detailed assessment of their personal circumstances, objectives and risk tolerance.
Based in Canberra, he has a passion for global financial markets and keeps a close eye on the global news to better inform his clients on relevant investments.
"Having lived and grown up in London, I bring an international perspective into my discussions with clients, which is relevant as they increasingly seek global investment opportunities," he says.
When providing advice, George considers the recommendations of Dixon Advisory's Investment Committee in line with the unique portfolios, objectives and preferences of each client.

"It's important to ensure my clients understand how their portfolios work and the importance of diversifying their investments. Financial markets are continually changing and evolving, which can be overwhelming", George says. "I therefore make sure to promptly, yet comprehensively, answer any questions that my clients may have in a clear and simple manner, informed by the views of the Dixon Advisory Investment Committee."
Being able to combine his technical expertise and passion for investing with a personalised client service is an extremely rewarding feeling, according to George.
Having joined Dixon Advisory in 2015, George previously worked as an Investment Analyst, assisting clients with their investment portfolios. George has a Bachelor of Science in Mathematics from the University of Portsmouth. He has a Graduate Diploma in Financial Planning and a Masters of Applied Finance from Kaplan Australia, and is accredited by the Stockbrokers Association of Australia to provide investment advice.