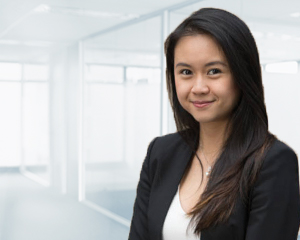 Hazel Tan
Director
BCom, GradDipAppFin, MFin, CFP®
Based in Sydney, but also working out of the Brisbane office, Hazel Tan is highly dedicated to providing the best investment advice and achieving the best results for her clients.
"While the optimal balance differs for every individual, it is also vital for us to maintain an asset allocation that will withstand fluctuations and weather the storm", Hazel says.
Hazel believes in forming a personal connection with her clients as this promotes understanding between both parties. Not only will it allow her to better mould the Investment Committee's recommendations to suit her clients, it will assist clients to understand the various opportunities in the different asset classes and feel comfortable with their investments.
"I listen to what my clients have to say, so I understand what they want from their investments and can personalise strategies for their needs and preferences", she adds. "Attention to detail is probably most crucial."
Before joining Dixon Advisory, Hazel had experience working in Assurance and Audit at KPMG and as a tax research analyst in ANU.
Hazel holds a Masters in Finance and a Bachelor of Commerce with majors in Finance, Accounting and International Business from the Australian National University, and is a Certified Financial Planner (CFP®). Hazel has also completed a Graduate Diploma in Applied Finance and Investment from Kaplan Professional Australia and attained accreditation by the Stockbrokers Association of Australia to provide advice on securities and managed investments.