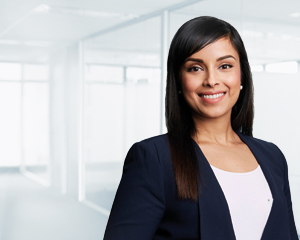 Ishara Rupasinghe
Director
CFP®, BEng(Hons), BCom, GradDipFP
Ishara Rupasinghe is a member of the senior leadership team in Canberra, committed to educating clients on what Dixon Advisory does and how we can help them navigate the complex world of taxation, super and investments. Ishara is a strong believer that the firm's broad range of capabilities and personalised approach to tailoring advice to suit each client is what gives Dixon Advisory the leading edge.
Previously a senior adviser on the financial strategy team in Canberra, Ishara has specialist knowledge in a range of pre- and post-retirement strategies, including tax effective wealth building and defined benefit super schemes. She says, "getting the right advice and sensible planning can make a world of difference to a person's financial future".
For Ishara, what stands out about the Dixon Advisory experience is that all advisers genuinely want to help clients. She says, "every adviser is passionate about providing their clients with advice that is right for them and that they are comfortable with. Ultimately, we want what's best for our clients – a strong and secure financial future".
Prior to her tenure at Dixon Advisory, Ishara worked for the Commonwealth Public Service across several departments. She was attracted to work at the firm for the personal contact she has with her clients and the ability to work with them one-on-one to help them achieve their financial goals.
Ishara has completed a Graduate Diploma in Financial Planning from Kaplan Professional Australia and has also attained her Certified Financial Planner® accreditation from the Financial Planning Association. She also holds both a Bachelor of Engineering with Honours and a Bachelor of Commerce from the Australian National University.