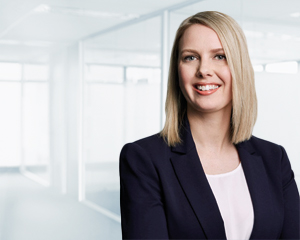 Jacqueline Barkley
Director
BCom(Acc), BEc, CA
As a member of the accounting team in Canberra, Jacqueline specialises in self managed super fund accounting, administration and taxation and assisting clients with the establishment, administration and compliance of their SMSF.
On a day-to-day basis, Jacqueline is responsible for managing a team that proactively and efficiently handles the ongoing accounting and administration requirements of her clients' SMSFs throughout the year.
Jacqueline is a direct point of contact for all her clients. She completes clients' financial statements and tax returns and organises the independent audit at the end of every financial year.
Jacqueline places high importance on accuracy and works to ensure all work is of the highest standard.
According to Jacqueline, Dixon Advisory clients benefit from having direct access to experts in the industry who are able to assist them in reaching their retirement goals.
Jacqueline says, "My client's are able to enjoy the full flexibility offered by an SMSF while being confident the accounting and compliance matters are handled by a qualified accountant.
"I enjoy working closely with my clients and being available to meet with them on a regular basis. To know you are directly involved in helping people make the most of their superannuation benefits is a highly rewarding part of my role."
Jacqueline has a double degree of Bachelor of Economics and Bachelor of Commerce, with majors in Accounting and Finance from the Australian National University. Jacqueline is also member of the Institute of Chartered Accountants in Australia.