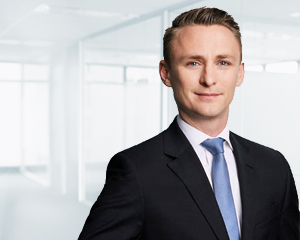 Jarrad Collins
Director
CFP®, BFin, GradDipFP, MAppFin, SSA™
Jarrad Collins is an experienced adviser with years of expertise in strategic financial advice and in constructing goal oriented investment portfolios tailored for specific client needs.
Since joining the industry nearly a decade ago, Jarrad has spent the majority of his career working for Dixon Advisory and proudly continuing our tradition of providing expert, client-focused advice to a wide range of clients, including senior executives, family groups and public servants.
Over the years Jarrad has helped hundreds of clients navigate the complex superannuation laws and difficult investment markets so they are able to enjoy their retirement, as well as guiding self managed super fund trustees through the important retirement planning phase, including transition-to-retirement strategies.
Jarrad prides himself on building strong relationships with his long-term clients and providing tailored advice in a clear, effective manner.
"Once a clear strategy has been devised and implemented, I help my clients remain on track to achieve their goals. Seeing my clients reach their retirement objectives is particularly rewarding," Jarrad said.
Jarrad also assists in supervising, mentoring and training fellow advisers and supporting staff across the business, harnessing the knowledge and skills he has developed.
"Having spent many years with the business, I have experienced first-hand Dixon Advisory's points of differentiation and I am a strong believer in the firm's tried and tested approach."
Jarrad has a Bachelor of Finance, majoring in Corporate Finance and Investment Management from the Australian National University. In addition, Jarrad has completed a Graduate Diploma in Financial Planning and a Master of Applied Finance from Kaplan Professional. Jarrad has also attained his Certified Financial Planner® accreditation from the Financial Planning Association and is an SMSF Association Specialist Adviser™.