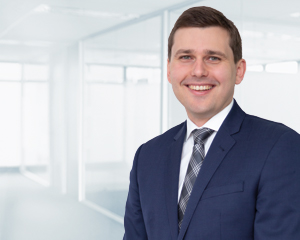 Justin Power
Director
BBus(Ec&Fin), MIntRel(Econ), MAppFin
Based in Brisbane, Justin provides high quality investment advice across the spectrum of risk profiles, ensuring his clients are well informed and comfortable about their investments.
"Before I provide advice to a client, I find out about them, their background, their attitude to investing where they want to be in the future", Justin says.
"I work closely with my clients on an individual basis, allowing for their knowledge base, to ensure they understand what they're invested in and why."
Justin joined Dixon Advisory just before the financial crisis. He says the firm's investment approach, with more exposure to cash and defensive assets such as fixed interest investments, has served clients well in a difficult economic environment.
In addition to advising clients, Justin supervises, trains and mentors wealth advisers at various office locations across Australia.
Before joining Dixon Advisory, Justin worked for several years as a derivatives analyst with BlackRock investment bank, Edinburgh. He also worked as a financial analyst for J.P. Morgan in Sydney and Edinburgh.
Justin has a Bachelor of Business (Finance/Economics) from Macquarie University and a Master of International Relations (International Economics) from Lancaster University. He has also completed a Master of Applied Finance with Kaplan Professional Australia.