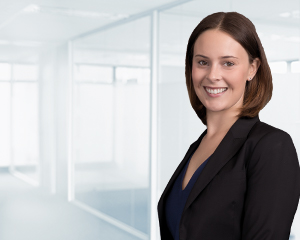 Katie Loveday
Director
BCom, CA
As a senior adviser in Sydney, Katie provides strategic financial advice for retirement planning, wealth accumulation, superannuation and tax-effective strategies.
Katie focuses on building personal relationships with her clients so she can better understand their goals and objectives in order to provide them with tailored solutions.
"I enjoy getting to know my clients and I take pride in helping people learn more about financial planning, superannuation, investing and SMSFs. I always encourage my clients to ask questions, so they feel empowered to make decisions about their financial future."
Before providing strategic financial advice, Katie worked in the SMSF accounting team where she built strong relationships with her clients and developed specialist knowledge of superannuation and retirement planning strategies.
Previously, Katie was the program manager for the award-winning Wise program, a series of workshops designed for women to meet and explore financial matters in a relaxed and informal setting. "I'm very proud of what the women have achieved in this program. Leading a discussion with our Wise clients is one of the most positive professional experiences I have had. It has been fantastic to see a group of clients gain in confidence and further their learning and understanding through the events."
Katie has a Bachelor of Commerce from the University of Sydney and is a member of the Institute of Chartered Accountants.