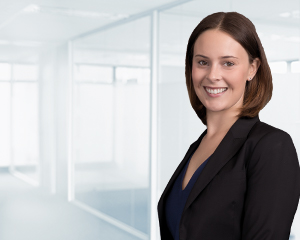 Katie Loveday
Director
BCom, CA
As a member of the senior leadership team in Sydney, Katie has a comprehensive understanding of Dixon Advisory's services. Katie's role is to help her clients understand their financial situation and provide information about what the firm does and how we can help.
According to Katie, Dixon Advisory's clients are provided with personal service backed up by an experienced Investment Committee, and the technical support required to maintain a compliant SMSF.
"Our integrated services mean that clients have access to investment advice, SMSF accounting services, strategic financial advice and estate planning services," said Katie.
"I enjoy getting to know my clients and I take pride in helping people learn more about superannuation, investing and SMSFs. I always encourage my clients to ask questions so they feel empowered to make their own decisions."
Katie is also the ambassador and program manager of the award-winning Wise program, which is a series of workshops for women to meet and explore financial matters in a relaxed and informal setting. She has been closely linked to planning and facilitating sessions since she helped found the program in 2015. Learn more about the Wise program here.
"We've designed Wise specifically for our female clients to help them understand and make informed decisions about their self managed super fund. I believe the one key benefit of Wise is hearing the different questions and insights from other members. This helps our clients think in different ways about the topics, and often answers questions they didn't know they had."
"I'm very proud of what the women have achieved in this program. Leading a discussion with our Wise clients is one of the most positive professional experiences I have had. Seeing a group of clients, over a series of events, gain confidence in their understanding and further their learning is fantastic to be a part of."
Previously Katie managed a team that looked after the accounting and administration requirements of Dixon Advisory's clients' SMSFs. This relationship with existing clients, as well as her specialist knowledge of SMSF accounting, administration and taxation, means Katie is ideally placed to discuss the services and benefits available through Dixon Advisory.

Katie has a Bachelor of Commerce Degree from the University of Sydney and is a member of the Institute of Chartered Accountants.