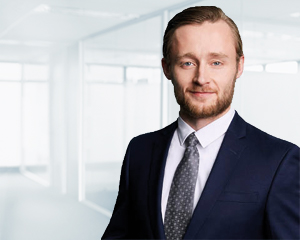 Kieran Harris
Wealth Adviser – Investments
BCom, BEc, DipFP
Kieran's background in finance and economics allows him to provide timely, tailored investment advice based on the expert guidance of Investment Committee.
"As an adviser I need to translate the Investment Committee's expertise and market insights into effective investment strategies for my clients. No two portfolios are ever the same, so I need to take the time to truly understand a client's financial position and preferences to ensure I am best placed to help them meet their objectives."
Kieran is an avid follower of key financial trends and events and uses this knowledge to analyse and discuss the prevailing investment opportunities and risks in the market with his clients.
"The strong relationships you form in this role are deeply rewarding. My goal is to ensure each of my clients feels well informed and as comfortable as possible with how their wealth is being managed."
Kieran joined Dixon Advisory in 2014 after completing a Double Bachelor of Economics and Commerce, majoring in Finance, at the Australian National University. Kieran also worked for a period in the New York office, affording him a deeper insight and understanding into Dixon Advisory's US operations.