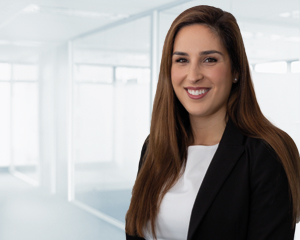 Laura Coneliano
Wealth Adviser – Investments
BCom, BEc, DipFP
As a Wealth Adviser, Laura builds strong relationships with clients and draws on the experience of Dixon Advisory's Investment Committee to assist her in sourcing the most appropriate investment solutions tailored to her clients' individual needs, objectives and risk appetite.
She is passionate about maintaining an appropriate and diversified portfolio in accordance with a client's preference towards risk, which can assist during times of volatility.
"After assisting my grandfather in managing his own portfolio from a young age, I soon realised there was an abundance of people unsure as to how to attend to their finances – and more particularly, how to invest the wealth they had spent so long accumulating," Laura says. "This is why it's vital for clients to understand the reasoning behind why certain investments are recommended, and why education is such an important component of our service."
Commencing her professional career in the firm's strategic advisory team, Laura has assisted with the provision of financial advice for retirement planning, wealth accumulation and superannuation before taking on her current role.
Laura has a Bachelor of Economics and Bachelor of Commerce, majoring in Marketing and Finance, from the University of New South Wales. She has also completed a Diploma of Financial Planning and is accredited with the Stockbrokers Association of Australia.