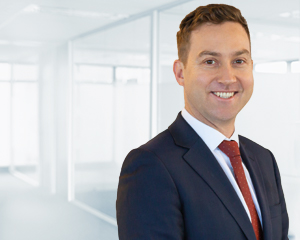 Lee Eaton
Director
CFP®, BCom, BAs, GradDipFP
Lee Eaton brings his considerable expertise in financial planning strategies, personal tax effective strategies, super and retirement planning, wealth accumulation strategies and insurance to support Dixon Advisory clients with the highest standard of service and advice. He also oversees internal training and development of staff.
Lee believes that clients benefit from the firm's fee-for-service approach. He says, "This gives us the flexibility to be able to advise clients on the most appropriate strategies for their individual circumstances".
Lee's approach to financial advisory is to explain strategies in an easy-to-understand, jargon-free manner and develop ongoing strategies with clients that will benefit them in the long term. He says, "I enjoy working with people and helping them develop personal strategies that will place them in a better financial position".
Lee previously helped build the firm's Canberra business including developing greater insurance capabilities for clients and improving internal systems to improve service delivery. He began his tenure at Dixon Advisory as part of the firm's renowned graduate program after completing an academic internship with the Department of Foreign Affairs.
Lee is a CFP, holds a Graduate Diploma in Financial Planning (Financial Services Institute of Australasia), and both a Bachelor of Commerce (Finance and International Business) and Bachelor of Asian Studies from the Australian National University.