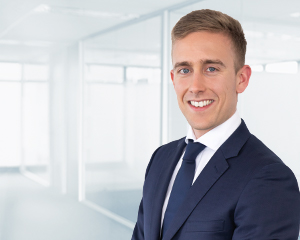 Matthew Poynton
Wealth Adviser – Investments
BCom(Fin), DipFP
Matthew supports clients in constructing a portfolio of investments which is well positioned to meet their primary wealth management objectives. As a wealth adviser, Matthew understands that every client's situation is unique. He believes a client's investments should be aligned to their risk profile and make sense for them at a personal level.
"In an ever-changing and complex investment environment, regular contact with clients allows me to ensure that they have an intimate understanding of each investment, and why they are suitable for their needs. I am particularly interested in helping clients build a portfolio which offers diversification, to potentially balance out returns and build long-term wealth," he said.
Prior to working at Dixon Advisory, Matthew was a graduate accountant at Hayes Knight, and also worked part-time at a boutique financial services company.
Matthew has a Bachelor of Commerce with a major in Finance from the University of Wollongong and a Diploma of Financial Planning. He is also accredited with the Stockbrokers Association of Australia to provide advice on securities and managed investments.
Matthew completed the FASEA Financial Adviser Exam in August 2020.