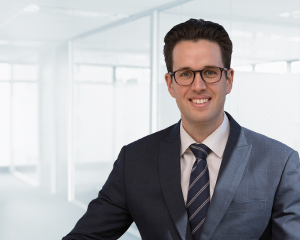 Matthew Turner
Director
BAppFin, BEc, DipFP
With the guidance of the Investment Committee, Matthew Turner provides personalised investment advice to help his clients in Sydney and Brisbane reach their financial goals. He believes that successful investment strategies must be built around the unique circumstances and requirements of each client.
"My role is to tailor the Investment Committee's advice to suit my clients' needs and investment objectives", Matthew said. "I want my clients to feel comfortable with their portfolio and understand the investment choices available to them. This is crucial to developing strong client-adviser relationships."
With changing market conditions, Matthew is confident that his clients will benefit from the combined expertise and innovative approach of the Investment Committee.
"It continues to be a challenging time for investors, the changing economic landscape means investors need to look for new opportunities in the global market. At Dixon Advisory, we offer an advantage to our clients by providing access to non-traditional markets and new investment opportunities."
Matthew has a Bachelor of Applied Finance and a Bachelor of Economics from Macquarie University. He also has a Diploma of Financial Planning and attained accreditation by the Stockbrokers Association of Australia to provide advice on securities and managed investments.
Matthew completed the FASEA Financial Adviser Exam in December 2020.