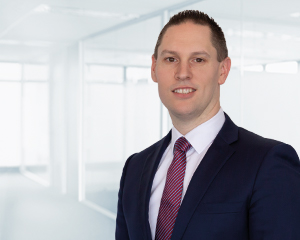 Nic Kelly
Director
CFP®, BFin, AdvDipFS(FP)
With more than a decade of experience in financial services including asset allocation advice for superannuation funds and personal finance management, Nic is a member of the Melbourne Family Wealth Management team.
Nic provides advice to help new clients in Melbourne and Perth to assist in building and then managing their investment portfolio.
Previously, Nic held roles with a fund manager and a financial education company and was a member of an investment committee. He has investment market experience in Australia and overseas.
Nic has a Bachelor of Finance from La Trobe University, has completed the Advanced Diploma of Financial Services (Financial Planning) and is a Certified Financial Planner. He completed his FASEA Financial Adviser Exam in September 2020.