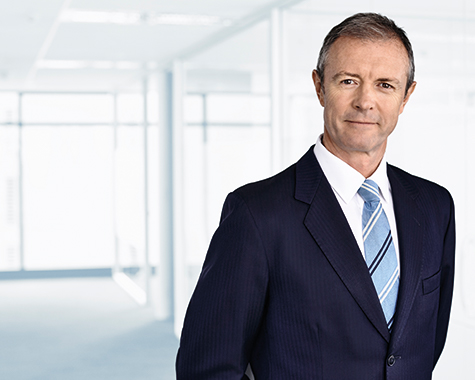 Patrick Broughton
Investment Committee Chairman
BSc Biology & Oceanography, BA Land Economy
With 25 years' global investment banking experience in a broad range of financial markets, including equities, fixed income, hybrids and convertibles and foreign exchange, Patrick Broughton is charged with chairing the Dixon Advisory Investment Committee.
The Investment Committee considers risks and opportunities in the market and how to respond depending on our client investment objectives. This oversight is both across asset classes and on specific investment opportunities.
Patrick's role is to chair the committee, adding his experience, contacts, world view and objectivity to an already "very capable" committee in critically assessing and determining recommendations for asset allocations for clients' risk profiles.
A Dixon Advisory client since 2005, Patrick was attracted to the role because of the firm's positive ethos, its client-focused approach and the way the team works together to identify opportunities that take advantage of, or ameliorate, risks for clients.
"Knowing that senior management and their families have self managed super funds here is a real endorsement of the company," Patrick said.
According to Patrick, two investment areas to watch in the future are the interplay of the ageing population and health care in developed nations and the global production of energy.
"As the science of health care improves, logically the population will live longer, depending on superannuation for longer," he said.
"As the range of treatments increases, and governments struggle with deficits, almost inevitably people will have to pay for more health care. Where are the potential investment opportunities to help defray those risks?
"Energy cost is another significant area of concern for us all and an important strategic element that will help determine which economies will struggle and which will grow."
Patrick began his career at the "sharp end of economics" in the foreign exchange markets, working in FX sales and derivatives trading at JPMorgan, London, where he served as Head of European FX Derivatives Marketing and Head of European FX Sales, advising pension funds, governments and corporations.
Moving to Sydney in 1997, he worked at SBC Warburg (now UBS) in the fixed income and credit market space, structuring and marketing products including credit linked notes, index notes, swaps and options.
At ABN AMRO Rothschild/RBS (1999–2012), Patrick worked in the area of structuring and underwriting hybrids and convertibles, which "have their own peculiar risks", and then in the equity capital market space, advising governments (including the sale of Telstra 3) and companies. His roles included Head of Equity Capital Markets Australia and New Zealand, Head of Equity Capital Markets Europe, Middle East, Central and Eastern Europe, USA, London and Global Head of Equity Origination, London.
Patrick has a Bachelor of Science, majoring in Biology and Oceanography, from Southampton University and a BA Land Economy from Cambridge University.