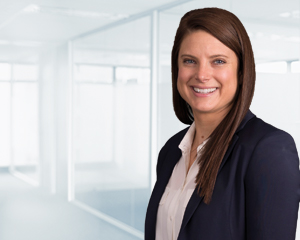 Rachael Eastman
Executive Director
CFP®, BCom, BActSt, GradDipFP
As one of Dixon Advisory's foremost experts in developing comprehensive family wealth financial strategies for clients, Rachael Eastman is responsible for the operations, training and development of the firm's national strategy team within Family Wealth Management. Rachael also manages her own clients and is responsible for managing the firm's legal, property and mortgage divisions to ensure a consistent approach to advice and a cohesive team for a seamless specialist service.
Rachael believes a significant benefit for clients is access to specialist advisers to assist with effective wealth accumulation at all life stages, including tax effective strategies, retirement planning, super and wealth protection. She says, "We focus on getting the right structure in place from a tax perspective and then work closely with our investment and advice teams to make long-term wealth management decisions. This is a unique approach to developing a financial strategy and results in a better after-tax outcome for our clients".
Rachael has an innate understanding of the importance of fostering advisers to ensure they build strong relationships with clients and provide them with high quality, professional and accurate advice. She says, "It's important that all members of my team consistently provide advice of the highest calibre and maintain technical excellence by implementing the strategies developed and tested by our Advice Committee".
Rachael joined Dixon Advisory in 2006 as a wealth analyst and quickly progressed to the role of wealth adviser, providing financial advice to clients. Her commitment to the firm and expertise saw her move into an associate director role responsible for the coaching and mentorship of wealth analysts. Her operational niche saw her progress to director with a Sydney focus and to her current role of Executive Director with a national remit.
Rachael is a CFP® and holds both a Graduate Diploma of Financial Planning (Finsia) and Bachelor of Actuarial Studies and Commerce (Australian National University).