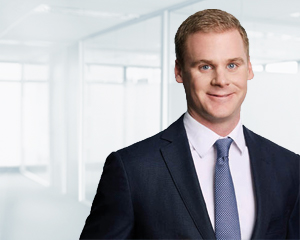 Ryan Maxwell
Associate Director
BCom(Acc)
As a member of the accounting team in Canberra, Ryan Maxwell specialises in self managed super fund accounting, administration and taxation and assisting clients both in Canberra and Brisbane with the establishment, administration and compliance of their SMSF.
On a day-to-day basis, Ryan is responsible for managing a team that proactively and efficiently handles the ongoing accounting and administration requirements of his clients' SMSFs throughout the year.
Ryan is a direct point of contact for all his clients. He completes clients' financial statements and tax returns and organises the independent audit at the end of every financial year. Ryan places high importance on accuracy and works to ensure all work is of the highest standard.
According to Ryan, Dixon Advisory clients benefit from an integrated personal approach to superannuation, having access to a full range of services with experts in their respective fields, all within the same firm.
"Our clients have direct contact with a friendly, expert manager which provides peace of mind in both planning for, and enjoying retirement" Ryan said.
"Assisting clients with their SMSF's is a rewarding role, and something I take great care and pride in. I have regular face to face, phone and email interaction with my clients and they know that when they call they get to speak to someone they know and trust."
Ryan has a Bachelor of Commerce from the University of Canberra.