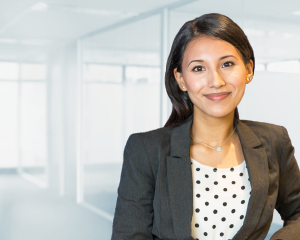 Sweta Dewan
Manager
BCom(Acc&Fin), CA
As a manager in the Superannuation team, Sweta is the first point of contact for clients in relation to the ongoing accounting, administration and compliance requirements of their self managed super fund (SMSF).
Sweta prepares yearly SMSF financial statements and tax returns and is responsible for organising the independent audit at financial year-end.
She says: "I particularly love the client engagement side of my role. There is great satisfaction in getting to know the clients, building a relationship with them and being there to help them manage their SMSF and any queries or concerns they may have so they can focus on either planning for or enjoying their retirement."

Sweta has a Bachelor of Commerce, majoring in Accounting and Finance, from the University of Melbourne and is also a member of the Institute of Chartered Accountants.