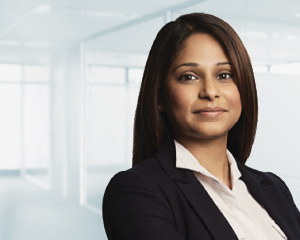 Trisha Saldanha
Wealth Adviser – Investments
BA/BBus(Bkg&Fin), DipFP
Trisha Saldanha is a wealth adviser who draws on the expertise of Investment Committee to provide tailored investment advice and maximise outcomes for her clients.
Trisha is committed to partnering with clients to achieve their investment objectives and place them in a strong financial position with a good understanding of their investment mix and how this works with the broader market.
Trisha joined Dixon Advisory in the wealth advice strategy team and has a sound understanding of the strategies related to retirement planning, wealth accumulation and tax effective strategies. With this background, she is well positioned to take into consideration a comprehensive understanding of her client's financial situation when providing advice.
"I recognise that each client has unique investment objectives and financial circumstances, and believe Dixon Advisory provides investment solutions and advice that is aligned with the best interest of our clients."
Trisha has a Bachelor of Arts and Business with majors in Banking, Finance and International Studies and has completed a Diploma in Financial Planning through Kaplan.