Looking for more control of your super?
Our experts can help you decide whether an SMSF is the right option for you. Start your journey here.
Need help managing your SMSF?
With 30 years experience, our qualified experts can help you feel more in control of your SMSF.
Our difference
Dixon Advisory is a privately owned financial advice firm supporting Australians to reach their retirement and lifestyle goals through self managed super funds (SMSFs).
Retirement is something that all Australians need to actively plan for and manage, and we partner with a wide range of people to help them achieve the goal of a secure financial future.
The advice we offer is underpinned by the support and global insights of our highly qualified Investment Committee.
Since 1986, we have grown from a local pioneer in SMSFs to a 350-strong global company of employees – including accounting, investment, estate planning, insurance, mortgage, property and financial advice specialists.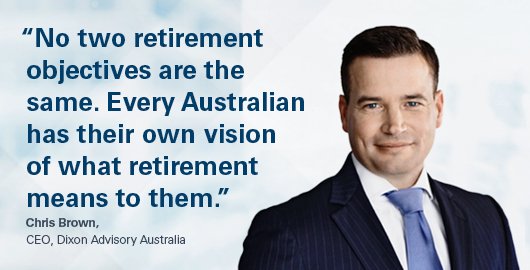 Our awards
We continue to uphold our standing as one of Australia's premier SMSF providers and to build on our global outlook and local reputation in financial and investment advice.