As a specialist accounting and management advisory firm, Anthony Curtis & Co specialise in helping micro and small business clients. Dixon Advisory shares the same client-focus approach and helps Anthony Curtis clients with investing surplus income, pre-retirement tax and superannuation planning. We are also available to support them with self managed superannuation funds and investments.
The Uber effect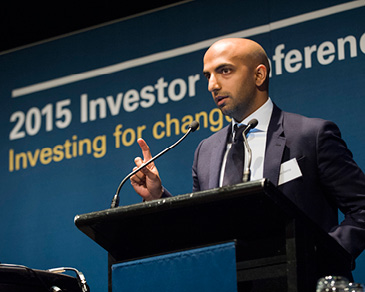 Discover the power of India's middle class
For 30 years prior to the GFC, the Australian sharemarket was one of the world's best performers and many of us did not feel the need to look abroad when investing. But times have changed. Emerging markets such as India are thriving. India's population is enjoying the perks of a rising middle class jumping on consumption. Their investment into everything from pizza to local travel to underwear may in fact, in our view, provide stronger growth prospects for Australian investors. Ravi Metha explains why India's population dynamics are positioned for growth and how it is conducive to strong equity returns.
Things to think about
Am I taking control of my life savings today to prepare for the future?
Have I changed where I am investing to allow for changes in the Australian economy?
Am I positioned to benefit from the consumer purchasing growth in India?
For further insights into investing in India please read Indian summer – capitalising on emerging market consumption.
Local firm, global outlook
Dixon Advisory is a financial advice firm supporting over 8,000 Australian trustees to optimise their wealth for retirement through self managed super funds (SMSFs). Our support includes year-round investment, accounting, compliance and administration assistance – something we've been committed to for 30 years. As one of Australia's premier SMSF providers, our team of more than 350 employees based in Sydney, Melbourne, Canberra, Brisbane and New York work together to provide a global outlook for investing.
How to get in touch