Institute of Public Accountants
The personalised approach that the IPA offers to support it's members is consistent with Dixon Advisory's philosophy of providing tailored investment advice for each client. We are proud to financially support and provide our SMSF investment and strategy specialisation to assist IPA members and their clients grow and protect their retirement savings.
The renewable factor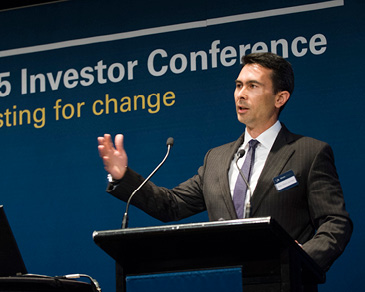 Why solar is now a solid investable asset class
Political and community support for climate change technologies is now unprecedented. With a new asset class between cash (lowest risk) and equities (highest risk) emerging, choosing socially responsible investments may be as good for your conscience as they are a worthwhile investment. Alex MacLachlan discusses why, in our view, solar energy infrastructure is now an investable asset class, with long-term solar contracts now presenting viable yield and risk-adjusted returns.
Things to think about
Am I taking control of my life savings today to prepare for the future?
Do I have exposure to investment assets between cash and equities in risk and returns?
Am I positioned to benefit from investments not linked to Australian interest rates?
For further insights into investing in solar please read Hello sunshine – why solar will power the future of investing.
Local firm, global outlook
Dixon Advisory is a financial advice firm supporting over 8,000 Australian trustees to optimise their wealth for retirement through self managed super funds (SMSFs). Our support includes year-round investment, accounting, compliance and administration assistance – something we've been committed to for 30 years. As one of Australia's premier SMSF providers, our team of more than 350 employees based in Sydney, Melbourne, Canberra, Brisbane and New York work together to provide a global outlook for investing.
How to get in touch