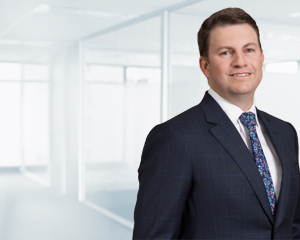 Alan Dixon
Managing Director and CEO, Evans Dixon
BCom, CA, SSA
Alan Dixon is the Managing Director and CEO of Evans Dixon an asset manager and financial advisory firm established in February 2017 through the merger of Evans & Partners and Dixon Advisory. Evans Dixon has over $20 billion of assets under management or advice.
Primarily based in the USA, Alan also oversees the firm's senior leaders and influences the strategic initiatives of more than 600 professionals working with clients in Sydney, Melbourne, Brisbane, Canberra, Jersey City and New York City. He is also Managing Director and CEO of Dixon Advisory USA, a leader in the US urban single-family home rental business.
Alan joined Dixon Advisory in January 2001. Prior to joining Dixon Advisory, Alan worked in Chartered Accountancy and Investment Banking roles in Australia.
Alan holds a Bachelor of Commerce from the Australian National University and is a member of the Institute of Chartered Accountants in Australia. He is also an SMSF Professionals' Association of Australia (SPAA) Accredited SMSF Specialist Advisor™.