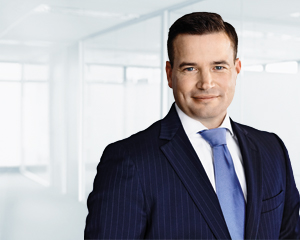 Chris Brown
Managing Director, Chief Strategy Officer – Evans Dixon
BCom, BChemEng(Hons)
"My two key objectives are to one, to assist Evans Dixon to provide advice and a level of service that you expect for your family, friends and clients, and two, always treat your colleagues and to create a culture that delivers the way you would want to be treated."
Chris uses his wealth of experience advising major global companies to oversee Evans Dixon's corporate strategic and transformational initiatives. As Managing Director, Chief Strategy Officer, he is heavily involved in identifying growth initiatives, including organic and merger and acquisition related opportunities. Chris has extensive experience in management, investments, operational execution and strategy.
Honesty and a long-term relationship through a collaborative partnership is the hallmark service value that Chris believes Evans Dixon's clients will experience. "We work as a team in partnership with our clients to help them achieve their vision. Working beside each other to achieve meaningful outcomes for our wide range of clients is what I am most proud of."
In his most recent role as Managing Director and CEO of Dixon Advisory Australia for seven years, Chris worked with the Senior Leadership team to direct the strategy and operations of the firm.
Prior to this, Chris was the Chief Operating Officer and Managing Director of Strategy for Dixon Advisory. He joined the industry in funds management while completing university before moving into investment banking in Australia and the US. It was during this time that he worked on significant and complex corporate transactions, more recently at UBS as an Executive Director within the chemicals, health care, consumer products, media, telecoms, technology, insurance and utilities sectors.
Chris is a Director of Funds in Australian Masters Yield Fund series (No. 4 and 5). He holds a Bachelor of Chemical Engineering with first class Honours and a Bachelor of Commerce from The University of Sydney.