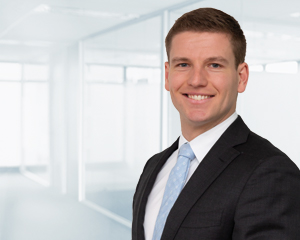 Jake Wynan
Wealth Adviser – Investments
BFin, DipFP, SAA
Jake Wynan is a qualified Wealth Adviser based out of Brisbane. He builds strong relationships with his clients by providing them with a friendly, personalised and professional service.
Jake communicates the views of the Investment Committee to each client and tailors it to their specific goals, objectives and financial circumstances. He believes this is achieved by thoroughly
understanding each client's situation and investment preferences.
"It's important my clients know they can reach out to me as often as they like and receive a timely response. This is so important when dealing with financial markets that are constantly evolving – particularly during times of heightened volatility."
After spending several years abroad closely monitoring global markets, Jake developed a passion for international equities and macroeconomic trends – enabling him to better understand domestic investments.
"Having studied in the US, I have a particular appreciation for global trends and how they can impact my clients' portfolios" Jake says. "I therefore ensure my clients understand each recommendation presented to them and how it is relevant to their goals and objectives."
Prior to joining Dixon Advisory, Jake successfully completed an internship as Assistant Fund Manager with Avalon Capital AG. He has a Bachelor of Science in Business Administration (Finance) from the University of Louisiana at Lafayette in the US. He is accredited to provide investment advice by the Stockbrokers Association of Australia and has completed a Diploma in Financial Planning from Kaplan Professional Australia.