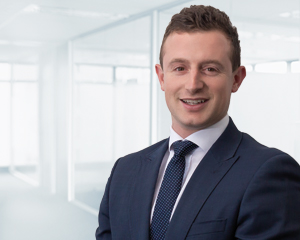 James Israel
Wealth Adviser – Investments
BCom, DipFP
James Israel identifies clients' investment needs to build a tailored portfolio in line with their goals and objectives. As a wealth adviser, he provides a high level of service where regular contact is key in maintaining a positive two-way relationship, especially given the market is constantly changing.
He is passionate about helping to take the stress and worry of retirement off the shoulders of clients by offering investments that align with their goals.
"It's important that a client feels comfortable with the investments and the risk attached to them," he explains. "Helping clients understand their investments is important to me in order to have a transparent and successful relationship."
Before joining Dixon Advisory, James worked as a financial adviser for an industry super fund, where he dealt with holistic financial advice. His passion has been to continue building his knowledge about investments to more comprehensively assist clients.
James has a Bachelor of Commerce from the University of New South Wales, majoring in Finance and Accounting, as well as a Diploma of Financial Planning. He is also accredited with the Stockbrokers Association of Australia.