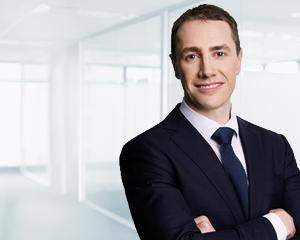 John Hogan
Director
BCom, BEc, SAA
Based in Canberra, John Hogan aims to provide his clients in Canberra as well as Brisbane with relevant, timely, personalised advice. He is passionate about finance and closely follows macroeconomic trends in order to manage the implications for his clients' portfolios.

"For many people, it can be quite overwhelming to try and navigate their own investment path. It can seem a very complex landscape, so it's a real privilege to help my clients understand their investment options."

When providing advice, John considers the recommendations of Investment Committee in line with the unique portfolios, objectives and preferences of each client.

"Our work at Dixon Advisory allows us to combine the technical aspects of investing with client service. I really enjoy building personal relationships with my clients and helping them work towards their financial goals."

Prior to joining Dixon Advisory, John worked as an Analyst with the Department of Finance and Deregulation. He has a Bachelor of Commerce and a Bachelor of Economics from the University of Newcastle and is accredited to provide investment advice by the Stockbrokers Association of Australia.