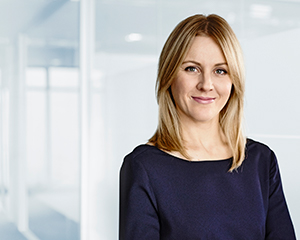 Nerida Cole
Managing Director, Head of Advice
CFP®, BCom, SSA
A highly respected expert on superannuation, including self managed super funds (SMSF), retirement planning and wealth-building strategies, Nerida Cole is Managing Director of the Financial Advisory division, with staff in Canberra, Sydney and Melbourne.
Nerida manages a team of high quality advisers and recruits and trains top performing graduates and analysts to deliver the strategies developed by Dixon Advisory to individual investors and super trustees across Australia. She works with Executive Chairman Daryl Dixon and the Technical Services & Compliance team to keep the firm's financial strategies at the forefront of the latest legislative requirements.
Nerida says Dixon Advisory focuses on putting in place the right structure (from a tax point of view) and having strategies that work on a practical level without taking on unnecessary risk as opposed to others which focus only on investment returns to build wealth.
"Our strategies use cash flow, assets and debt structures in a way that takes account of the tax concessions and government benefits that are legitimately available. We then put in a risk management strategy for the overall structure," she says.
"We help people improve their financial position, meet their goals and get into a position for retirement with sensible, high quality advice and by continually adapting and adjusting their strategies."
According to Nerida, who has been working in the financial services industry for more than 15 years, clients have the advantage of dealing with Financial Advisers who are specialists in providing strategic financial advice and Investment Advisers who are experts in giving investment advice.
Nerida is a regular presenter on superannuation, SMSFs, retirement planning, wealth-building strategies, maximising the benefits of defined benefit super schemes and financial planning for executives. Her expertise in these areas is well regarded, and she has been called upon to assist the Parliamentary Joint Committee on Corporations and Financial Services. She is also regularly contacted by the media for comment.
A Certified Financial Planner (CFP), Nerida is a member of the Financial Services Council Advice Board Committee. She also coordinates Dixon Advisory submissions to the federal government on issues affecting SMSF trustees and superannuation members as well as matters of concern to the financial planning industry such as fees, the advice process and professional accreditation. She is a SPAA SMSF Specialist Advisor™.
Nerida has a Bachelor of Commerce (UNE) and an Advanced Diploma of Financial Services (Financial Planning)